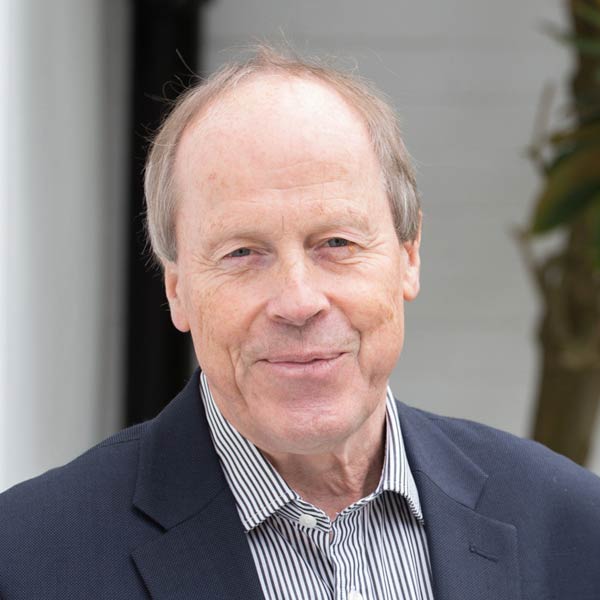 I think strategically about issues, getting to the core of a problem, and working from first principles to find the way forward. The potential of ideas, identifying opportunities, and helping people and organisations to develop – these have driven me throughout my career.
I've spent over 20 years developing my expertise in business management, working for companies including United Biscuits, Grand Metropolitan and Smith & Nephew, in senior roles across marketing, HR, and strategic development.
At United Biscuits, as a young marketeer I learnt about fundamental brand positioning and the power of research insights. With Grand Met, I learned that thinking strategically changed how we worked with customers to grow both their business and ours. At Smith & Nephew, I helped establish a new division, developing its strategic plan and leading communications, HR strategy and organisational change projects.
In 2000, I took these invaluable learnings and launched my independent consultancy to help organisations with their strategy journeys, developing and implementing their strategic plans and strengthening their strategic capabilities.
Since then I've worked with some of the UK's biggest organisations including The Co-operative Group, Asda, Lloyds Banking Group, NFU Mutual and the NHS.
In addition to my consultancy work, I am also a published author.
My book, 'Strategy Journeys – a Guide to Effective Strategic Planning' was published in 2017 and shortlisted for the Chartered Management Institute Management Book of the Year 2018.
My work has been published in Strategy Magazine and Project Management World Journal, and I am also a Fellow of the Strategic Planning Society (FStratPS).
Strategy Journeys
The Approach
"Strategic planning is how the people in an organisation make sense of where it's going and how it's going to get there."
David Booth, Strategy Journeys
Strategy gets a bad press.
Strategy is often perceived as technical, complex, expensive, time-consuming and even abstract. Its value can be lost in the face of operational challenges, or something to be completed in the spirit of due diligence, but with no real impact.
No wonder many organisations find it difficult to know where to begin.
Strategy can be much simpler than we think and more powerful than we know.
"It is about developing understanding – thinking and communication – and inspiring people to commit their knowledge, skills and energies towards a common goal. This – involving the minds and hearts of people in the organisation – is what ultimately makes strategic planning so powerful, alive and relevant. It is people that are at the heart of strategic planning." Strategy Journeys.
Strategic planning is about people undertaking a journey of engagement and common understanding, to help their organisation grasp market opportunities and build resilience to challenges.
Strengthening strategic thinking, strategic management and strategic leadership capabilities are crucial to help organisations meet the challenges of uncertain times, now more than ever.
Approaching strategy as a journey creates a collaborative and flexible way for organisations to develop their strategic plan, and the agility to adapt to changing environments along the way.
I've seen first-hand how successful strategic planning can be when we begin from a place of exploration and adventure.
This is the beginning of an important but exciting and engaging journey of discovery – a strategy journey.
Let's Talk
Contact David
All great strategy journeys begin with a conversation. Talk to me today to take the first step.